You are here
Delhi's most happening & successful Food court EPICURIA to come up at TDI's Park Street Mohali
Delhi's most happening & successful Food court EPICURIA to come up at TDI's Park Street Mohali
Mohali: TDI Infratech Limited has leased out 18,628 sq.ft. to food court Epicuria in its recently announced commercial project Park Street. The food court will be situated on the third floor of the project coming up in Sector 118, Mohali, and will have a seating capacity of 280 people. Spread over 1.38 acres, Park Street will have a total built-up area of 1.5 lakh sq. ft. and will be delivered by December 2022.
The first Epicuria is in Nehru Place, New Delhi, and is known for providing the best restaurants in the city offering every kind of cuisine. New Delhi's Epicuria has brands such as Beer Café, Burger King, Café Coffee Day, Chaayos, Lords of Drinks, Looks salon, Dominos, Taco Bell, Moti Mahal, Inox Cinema, and many more. Talking about the development, Mr Vimal Monga, Vice President of Sales & Leasing (commercial), TDI Infratech Ltd, said, "The people in this region have a penchant for good taste, and with Epicuria we are helping them savour the best of delicacies provided by the best of brands. We are committed to provide a better lifestyle to the people of the region, and thus we conceptualized the project with futuristic thinking. Epicuria is a brand in itself and it validates our commitment to quality. At TDI Infratech Ltd, we continuously work towards bringing in projects with unique offerings, and Park Street is going to be a glaring example."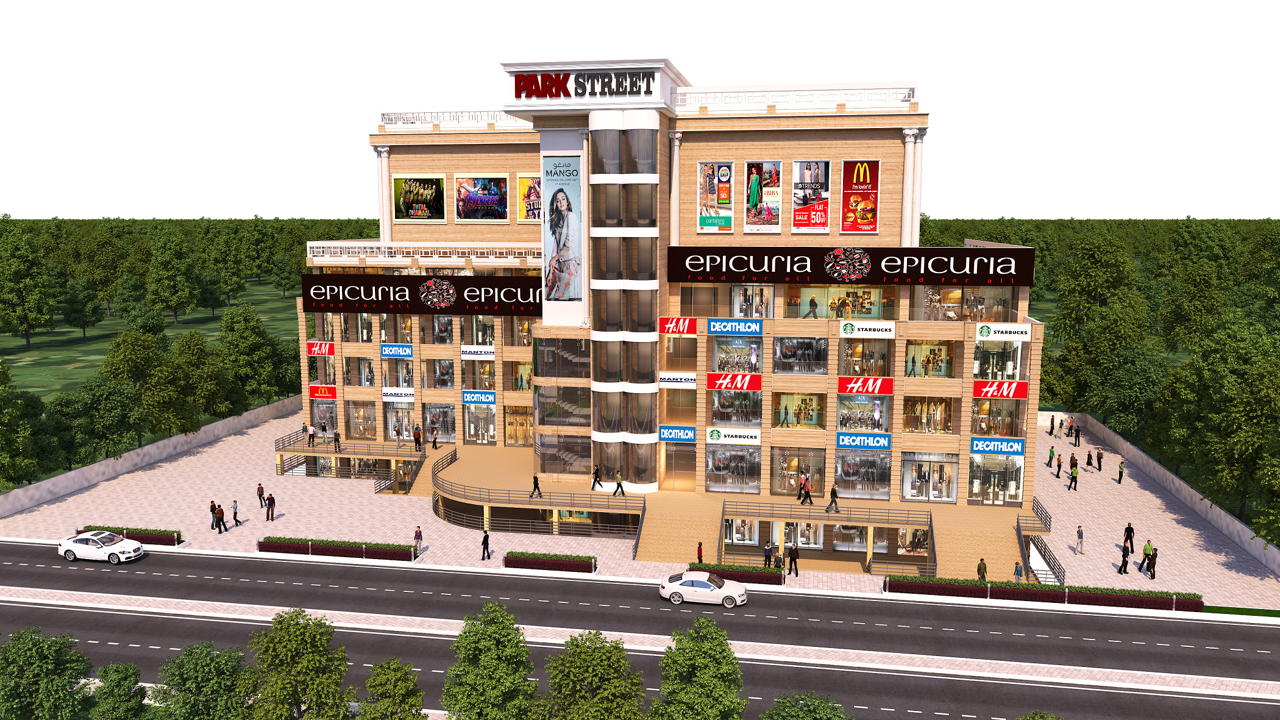 Located at the International Airport Road connected with Chandigarh-Kharar Road NH 21, the project is being developed as a retail, food & entertainment hub of the Punjab region. An integral part of TDI City Mohali, Park Street is located in the vicinity of more than 10,000 flats in various projects. The Park Street will have a basement plus six floors, and the price of the units here starts from Rs 30 lakh.
About TDI Infratech
A real estate giant, TDI has carved out a name for itself in its 25-year journey across India. A major real estate player, TDI is working towards transforming tier-2 and tier-3 cities while working simultaneously in major northern Indian cities. Its flagship projects include TDI City Kundli, Tdi city Panipat TDI Smart City Mohali that turned out to be the landmark projects and the names that signify the grandeur of TDI's vision.
The brand was responsible for heralding a new era of commercial and residential realty projects in Delhi-NCR and the other cities in North India. TDI has marked a concrete presence in India's urbanization and claims the track record of delivering 15 million sq. ft. Of Commercial and Residential Development in its 25 years. From creating astounding Residential and Commercial properties to today strikingly defining the Retail, Leisure, Healthcare and Education area, TDI's legacy has marked a concrete presence in India's urbanization. The company has projects in cities such as Mohali, Panipat, Kundli, Gurgaon, Agra, Muradabad, Chandigarh, and Delhi.